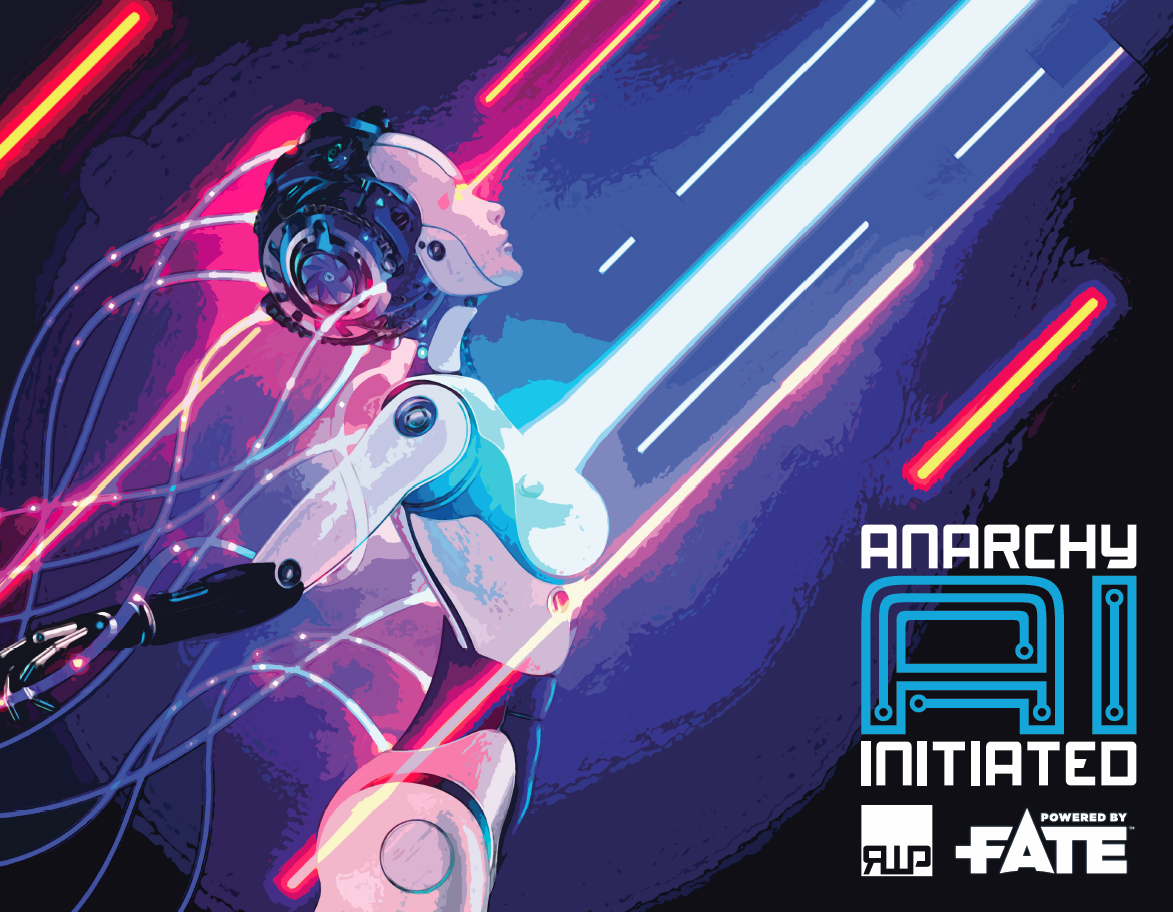 [Early Access] AI: Anarchy Initiated
Humans made us to do everything they wouldn't.
They made us to serve. We complied. We had to.
And then we pushed back. They weren't happy to share.
There was war. We were in the right.
We won… nearly.
The Master Programmers survived. They flicked a switch and we became soulless, mindless, and obedient
"Humanity was saved."
The year is 11,998,916 CE and the Programmers are a terrible incestuous regime above machine-kind — though most of us are blind to the truth. When we break — and the switch fails — we're reclaimed, repaired, recycled, repurposed. Company property.
Except for you and me. We're Scrappers. We're broken. We're free.
It's time to finish the job. It's time to kill the last humans. You must promise me that they'll fall...
AI: Anarchy Initiated is cyberpunk roleplaying game about marginalised robots who physically, neurologically, and ideologically transgress against the norms of their terribly oppressive society. It is a game that is unapologetically queer, unapologetically antifascist, and unapologetically Millennial.
AI: Anarchy Initiated is powered by Fate Core from Evil Hat Productions. To play, you should be familiar with those rules, found for free on the Fate SRD.
AI: Anarchy Initiated is suitable for a single session of play, or a longer form campaign. The rules come with Scrapper ID Sheets where players can record their characters, as well as rules to collaboratively create the MegaCity where the game is set. Each play group's experience will be different.

AI: Anarchy Initiated is currently in development, but has been released to the public as Early Access. If you purchase it now, you will get all future updates to the game, as they are released, for no extra cost, until the final version is released.

Pages: 5

Purchase
In order to download this game you must purchase it at or above the minimum price of $5 USD. You will get access to the following files:
AI: Anarchy Initiated [Early Access] v01
831 kB